We are excited to announce that Primary Eyecare Network's consolidated billing is now ABB OneBill! Through this updated platform, you can take advantage of the easy, consolidated billing solution and exceptional customer service previously offered by PEN.
ABB OneBill makes it easier and less time-consuming than ever to pay your monthly statement - just one more way ABB can add value to your practice. Check out our list of vendors on the vendor information tab below. We have negotiated discounts on your behalf and are excited to help you consolidate your billing so you can write one check a month instead of multiple.
Questions? Email us at onebill@abboptical.com or by phone at 800.444.9230.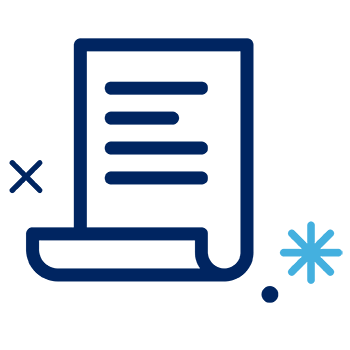 ---
Streamline Billing. Increase Efficiency.
ABB OneBill does more than just making managing billing easier. Practices can also take advantage of:
DISCOUNTS – on vendor products and services billed through ABB OneBill.
ONLINE STATEMENTS AND PAYMENTS – that allow you to pay at the click of a button.
MORE EFFICIENT USE OF ADMINISTRATIVE TIME – by reducing the time spent processing multiple statements.
A WIDE RANGE OF VENDORS – who offer products and services.
Discounts

Online Statements & Payments

More Efficient Use of Administrative Time

A Wide Range of Vendors